Woman's body disappears from funeral home just hours after memorial service
The body of a 25-year-old woman has disappeared from a funeral home just hours after a memorial service was held in her memory
San Antonio police department, who are investigating the disappearance, said it was believed someone had come into the Mission Park North Funeral Chapel and stolen the remains of Julie Mott on the day of her funeral.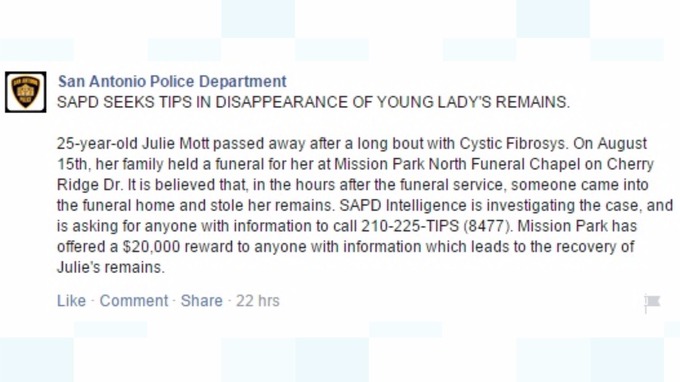 Miss Mott died after a long bout with Cystic Fibrosis and her August 15th funeral coincided with what would have been her 26th birthday.
Mission Park funeral home has offered a $20,000 reward to anyone with information which leads to the recovery of Miss Mott's remains.